Practical Programs That Get Results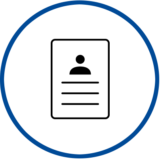 The Profiler
There is little point in creating a public profile if your online presence is not reflective of the public persona you want to display, or has not been created in a way in which encourages your target market to do business with you.
Getting your online presence right is the most critical element that will determine whether your public profile is ultimately successful and why through 'The Profiler' process we will:
Assess the clarity of your online presence
Provide you with a detailed plan to get your online profile working for you
Ensure absolute clarity around your messaging in all areas of your external marketing
The Planner
Nothing worthwhile has ever been built without a solid foundation. Successful media engagement is no different and is why 'The Planner' process is a key element of the Profile For Media method.
Through this process we will work with you to build a strategic media plan that clearly identifies your messaging and purpose for communicating through media and will: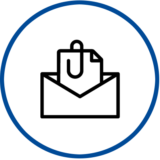 Develop clear and easily identifiable communication objectives from all media engagement
Identify the demographics of your target audience
Match these demographics to outlets from which this audience source their media
Create a detailed plan outlining how your message will reach this audience
Profile for Media can show you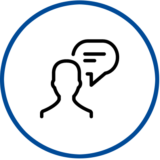 The Communicator
When it comes to media, getting the pitch right is critical in order to foster good relationships with key media personnel and to create opportunities for expert appearances.
Which is why the Profile For Media through 'Communicator' process we ensure that your content is perfect, not only for the media you want, but as importantly carries your messaging to the audience you want to reach and includes:
Development of content incorporating key elements as identified in ' The Planner' process
Embedding key messaging and core communication objectives into all content
All content being prepared for targeted media outlets as identified in 'The Planner' process
Personal distribution of content to key media personnel from selected and targeted media outlets
Online support to share all media activity through for your website and social media networks
Creation of content linked to all media activity to be shared across your website and through social networks
The Fireman
'Crisis' is the word we hope we never hear associated with your business or brand. Should though the inferno lay siege, then what you will need is expert advice on how to contain the blaze, limit the damage and seize control of the messaging.
At Profile For Media we have the expertise to help you navigate your way through the fiery trail and should you become engulfed and need help then please call Randal Killip on 0425 714 159 or via email randal@profileformedia.com.au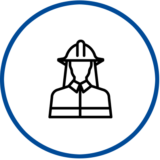 Let's get to work on building your profile for media today
Randal's relationship with the Les Twentyman Foundation has been extremely positive, resulting in regular pieces in Australia's most read daily newspaper and across radio and television around the nation, bringing the foundation to the notice of the Public and decision makers within government.
Les Twentyman, Founder of the Les Twentyman Foundation
Authentic and honest are the words I would use to describe Randal. From the first time we spoke I knew he had my best interests at heart. He listens and treated me as a person, not just a client, encouraging me to keep going and championing me to media.
Karen Sander, Founder of Ageing Fearlessly